Practice your french!
Test tomorrow? Having trouble? Go to the Center for Academic Enhancement
Forcina Hall 145
Phone: (609) 771-3325 
E-mail:
assistn@tcnj.edu
The French Conversation Hour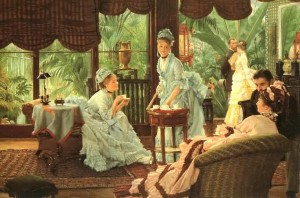 James Tissot: In the Conservatory

 Auguste Rodin: Le Penseur (The Thinker)
The Center for Academic Enhancement offers the possibility
for students to meet with advanced students of French for additional help.
Appointments need to be made, and the service is free of charge.